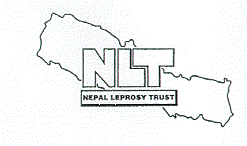 Nepal Leprosy Trust Project (NLT)
This health and community project was based at Lalgadh Hospital, Janakpur, in the South Eastern terai region of Nepal, just 22 km from the Indian border.
Background
NLT serves not only those affected by leprosy, but also other marginalised groups. Its early work (which began in 1972) consisted of establishing a range of rehabilitation, income generation and financial assistance projects for people affected by leprosy, destitute women and children, and other disadvantaged people. Then, after 20 years of experience, the Trust established Nepalís third leprosy referral hospital at Lalgadh, in the southeast of the country. It was officially opened in 1996 and is now a major centre, offering much more than just medical diagnosis and treatment.
Despite the fact that in most cases leprosy is non-infectious and treatable, there has been a history of human revolution towards the disease and there remains a strong social prejudice in many areas of Nepal. This prejudice often leads to ostracism from families and communities, loss of livelihood and self respect. This is exacerbated by the Nepali culture (the caste system) that brands the leprosy victim as a social outcast, often forced to beg in order to survive. These social problems are often more damaging than the disease itself.
The Project
Working alongside NLT, Himalayan Hands considered the following projects:
Aiding in the rehabilitation of leprosy sufferers by taking out functional equipment such as: walking aids; footwear; crockery; splint making machines and plastics.
Distributing comfort boxes containing: cream; antiseptic; dressings; bandages; mirrors; sunglasses; talc; pumice stone; and baby oils to bathe the skin.
Promoting self rehabilitation by educating patients in health and self care techniques.
Collecting data for research, for example, a survey of the stigma associated with leprosy patients.
Although, this project was primarily aimed at physiotherapists and other health professionals, there were other elements of the project such as hospital water supply undertaken by non-heatlth care volunteers.
For more information on current work within the NLT please take the time to visit their website at http://www.rec.org.uk/nlt.htm.
NLT

---




Hot News

---

No news at the moment.